Success4All Kickstarts a Month of Celebrating Black History Month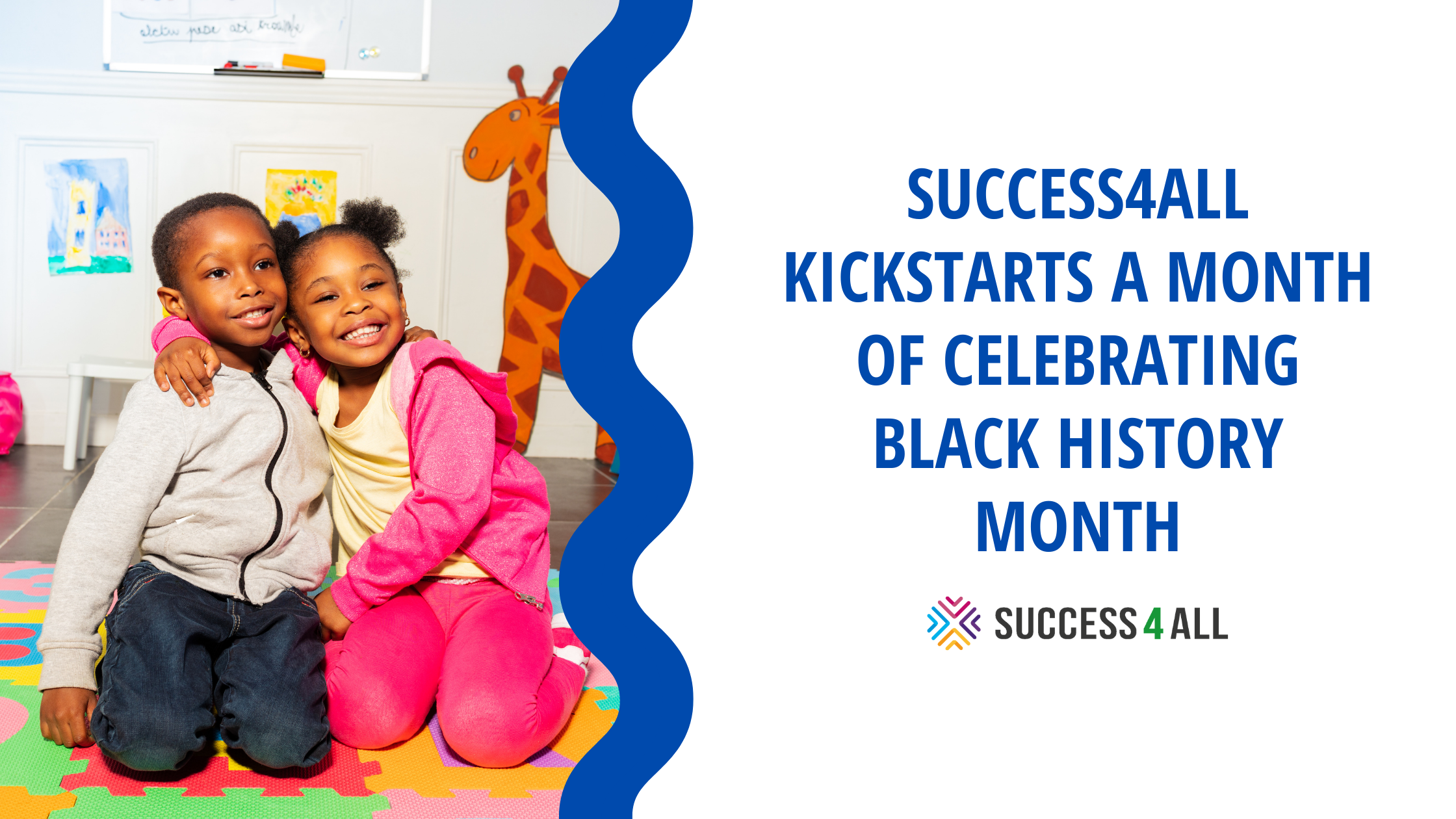 October is here, which means it's time to celebrate Black History Month. A time of year where communities come together to celebrate the past and present achievements, stories & experiences of Black people in the UK.
This year, we're getting involved by sharing with you how we support the Black community here in the North East, as well as the two proverbs that underpin the work we do and what they mean.
Throughout the month we'll also be sharing facts about the North East's Black community, and to top it off we'll be taking orders for the newly published 'African Lives in Northern England: From Roman Times to the 21st Century' booklet. If you'd like to grab a copy, please email caroline@s4a.org.uk.
To conclude, we'll be hosting "Representation Matters: A Black History Month Event" for the nonprofit sector. On the day, we'll be joined by 4 speakers who will be sharing their experiences of working in the sector, the barriers they faced and why representation matters.
Our speakers include:
Steph Edusei – CEO at St Oswald's Hospice and the Non-Executive Director at The Newcastle upon Tyne Hospitals NHS Foundation Trust. Steph will be sharing her experiences of working in the nonprofit sector, the barriers that she has faced as a woman of colour, and what charities can do to improve representation.
David Adeniken – a Corporate Degree Apprentice at Morrisons PLC and a final year student at the University of Bradford. In 2017, he was awarded the Ernst & Young 'Young Employee of the Year Award' and later in 2019 he went on to win the Ernst & Young 'Young Person of the Year Award'. David will be sharing his experience of what it's like to access support from a charity as a person of colour and why representation matters for service users.
Shewley Haque – Manager at The Millin Charity. As well as discussing how lack of representation can affect service users, Shewley will also be sharing her experience of working in the nonprofit sector.
Nitin Shukla – Policy, Performance and Scrutiny Officer at the Office of the Police and Crime Commissioner for Northumbria. He has worked in the public sector for over 30 years and has a wealth of experience in advising on and implementing equality and diversity. A trustee and vice-chair of Connected Voice, Nitin is Chair of Haven Tyneside which provides supported accommodation for vulnerable people; Vice Chair of Governors at Bridgewater Primary School; Development Board Member of Marie Curie Hospice and member of the ITV Tyne Tees Diversity Panel. Nitin is also a member of Newcastle University Court and Secretary of the North East Gujarati Association.
Click here to book your tickets, or visit: https://tinyurl.com/BHMNE21