About the Challenge
Our 6-week learning programme, designed as a practical and team-based experience for KS2 primary school classes.
Inspired by the 'real-life' challenges and big questions faced by leading North East science, technology and engineering companies, pupils will work to solve a challenge over 5 weeks. On the sixth week, pupils have the opportunity to visit a leading North East STEM company/university faculty site with a bespoke tour around the areas of site relevant to challenge.
"The project gets the pupils engaged with STEM subjects early on so they have been bitten by the buzz and excitement of STEM before they reach secondary school." Joe Temple, Excelsior Academy Subject Development Leader of Engineering and Construction.
"Feedback from the children was really positive. They definitely enjoyed the sessions. The STEM project certainly supported and encouraged them in maths/science" Year 6 class teacher
"Discovery and investigation are key to all the STEM Challenges, meaning young people will lead this project and get stuck in altogether."
Kirsty Hayward, Project coordinator
In every STEM Challenge, young people will develop key investigation skills through self-directed learning. Each project is a practical challenge that children can work through together, building communication and teamwork skills.
Linking closely to the primary science curriculum, each project has a 'real-life' application to world of work in STEM here in the North East.
A key part of the bespoke trip in the final week is giving children the opportunity to speak to those currently working in STEM careers. The group will find that scientists, engineers and people in STEM jobs regularly come across many of the same problems that they encountered in their own projects.
Science UKS2 – Working Scientifically
Pupils will:
Planning different types of scientific enquiries to answer questions.

Taking measurements using a range of scientific equipment.

Recording data and results.

Reporting and presenting findings from enquiries, including conclusions in oral and written forms.

Use scientific language and understanding to explain findings.
About the Project
How does safe water get to our home?
Linked to Northumbrian Water, this project investigates the power of water and its effect on our water infrastructure. From treatment to transport, children will explore the challenges of ensuring we look after the water on our planet.
Design and make a plane fit for purpose.
Supported by REECE Engineering, this project explores how design adaptations to an aeroplane can affect how far it flies and its ability to carry weight.
Using computer-aided design and investigations and flight tests, children will explore and develop an aeroplane wing design, trying out a range of materials and modifications, before presenting their final model to a team from REECE Engineering, during the week 6 trip to Armstrong Works, the REECE site on Scotswood Road.
"We are pleased to support this project from Success4All that is helping to open up the world of engineering to young people."
Anne Reece, Chair of the REECE Foundation
Light, vision and memory.
Inspired by current research from the Institute of Neuroscience at Newcastle University, this challenge explores how humans see light and colour. We will also investigate memory and how humans learn.
Bespoke challenges
Does your school have a certain challenge in mind? Maybe your school is facing a problem that a STEM Challenge group can tackle. Are electricity costs too high or does the sports field keep flooding… or are you about to build a new part of the school?
Is there a specific area of the curriculum you'd like your class to focus on? Would you like to include more data collecting or graph drawing, or handwriting and storytelling into your STEM Challenge?
We would be delighted to create a new STEM Challenge specifically to suit your class's requirements, focusing on a topic or current issue of your choosing.
Packages
Our standard 6 week STEM Challenge programme is as follows: 5 x an hour and a half sessions These are delivered by our project lead in a school classroom setting. 1 x trip to a local company or university department The trip is 2 hours long, plus travel time. Usually lasts an entire afternoon.
For a class of 30 pupils in KS2 (Year 3, Year 4, Year 5 or Year 6)
Core cost
This year we have secured part funding to cover the cost of project coordinator delivering the sessions at your school. This core cost helps us to pay for materials used by pupils. 6 weeks – £180
Trip and transport costs
To a leading North East science, technology or engineering company or university faculty with a bespoke tour around the areas of site relevant to the challenge. If your school is able to provide your own transport, we will waive this cost. £300 for a class of 30 pupils
Add on options
In addition to the core costs, we offer a range of optional extras to enrich and develop this learning experience for your pupils.
AQA Skills Award in Investigation Skills for STEM based projects £16.50 per pupil per challenge
£495 for a class of 30 pupils
Bespoke brand new STEM Challenge project
This includes our project coordinator developing a brand new suite of activities in your chosen area of STEM and liaising with a local company or university faculty to arrange a bespoke trip. £900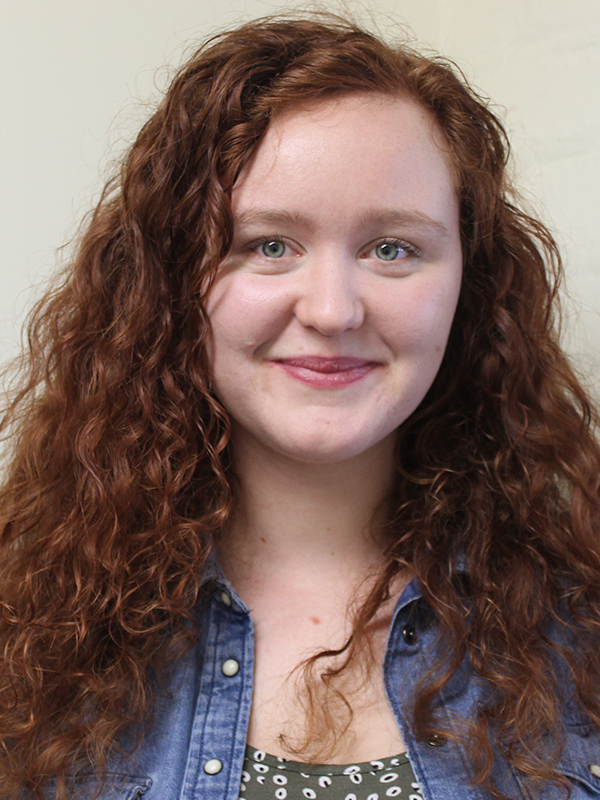 For more information or to book a STEM Challenge programme for your class, please get in touch with our STEM Engagement Manager:
Kirsty Hayward
07588 217703
0191 273 2229