Marta's volunteering Journey
Marta completed her 9-month volunteering placement in March 2020. During her time here, she became a valuable member of our team and a was pleasure to work with. Marta has returned to Spain and we wish her the very best in all her future endeavours!
How have you found your experience with us at Success4All?
Nine months ago, I was just looking for new experiences that pushed me out of my comfort zone. At that time, I didn´t realize how essential it was to have people around who you can count on if something was not going as planned. Although, we all know that new beginnings are challenging, finding supportive people like Success4All staff made this difficult time so much easier.
What have been the highlights of this experience?
Culture and diversity are very appealing to me and Newcastle turns out to be the right place to live in. I enjoyed meeting people from all over the world and sharing beautiful moments with them, as well as getting to know more about their culture, language and traditions enriched my experience without doubt.
Would you recommend volunteering at Success4All to others, why?
I would highly recommend volunteering at Success4All because they are the best team that could help you improve your personal and professional skills in an enjoyable environment, where children's educational and social needs are the main purpose.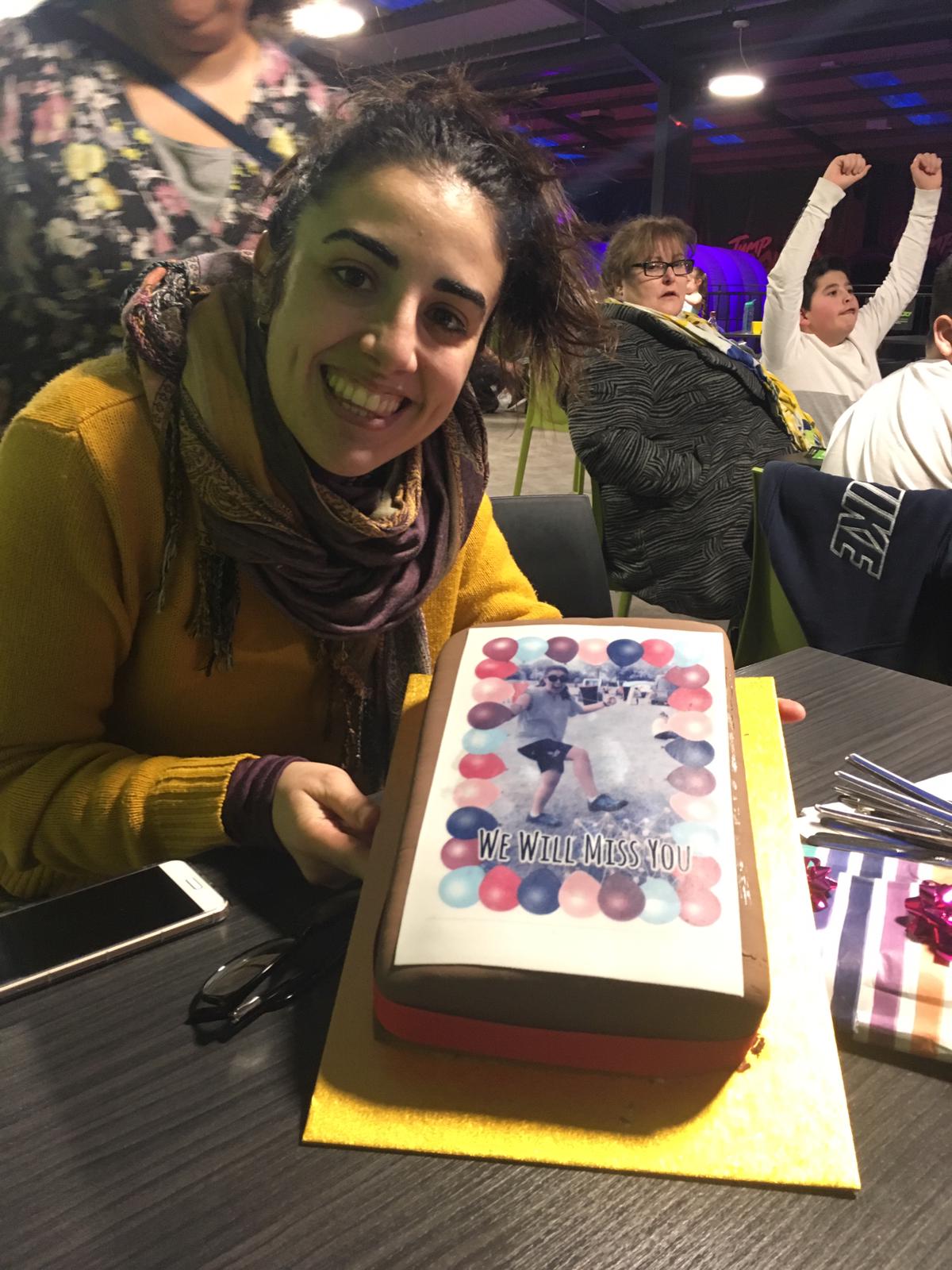 What skills and abilities have you developed during your time here?
There was so much to learn related to communicating and speaking as my level of English was not good enough in the beginning, which made me struggle a lot. However, there was no other option that learning as quickly as possible. Consequently, I started to gain confidence while speaking and communicating which motived me considerably. Basically, I had a huge chance to develop some professional skills that will be part of my skill set for future jobs and personal situations, whether using English or Spanish. I would say that I can deal with difficult situations in English language, which makes me feel very proud.
Any advice for new volunteers?
Children live a very special stage of life. Although, they are constantly learning new rules and how to behave in each context, sometimes they may feel a little bit lost in life's complexity. The Learning Hub is just not meant to be a curriculum focusing, but the perfect environment to learn social skills surrounded by other children and young adults. In my honest opinion, guiding them in social contexts is as important as teaching them Maths, English and Sciences. The best way to do so is by being friendly, supportive, a good listener and conversational. Children need to develop their opinion and thinking in a secure educational atmosphere and this is the greatest situation. Why not be a special live guide for them while they learn having fun?
Any message for the children you have worked with?
I only have beautiful words to say. Mostly, I feel very happy for having being part of their learning process, even if that was for a little bit by playing or cheating at Uno Cards. I have wonderful memories at Thomas Walling School and Benwell Learning Hub that I just hope they have them too. Just one simple message: enjoy being a child as that doesn't last forever.