Guy Readman Rising Stars
The Guy Readman Rising Stars project has now come to an end.  We thank the Guy Readman family for their financial support and encouragement.  The programme was called 'Re-Think Your Potential' and gave young people the opportunity to reflect on, research and evaluate four areas of their life, and then decide on four goals to achieve in 1 year.
The four goals were:
1) to develop a skill,
2) to explore a work sector or a specific career,
3) to explore courses for that work sector/career,
4) to set academic targets to reach.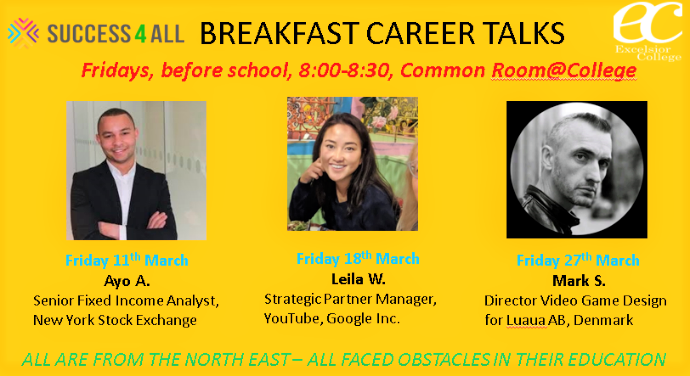 The goals each young person decided on were listed on top of a A3-sheet and using a tool called Theory of Change, they described their starting position for each of these goals. With the help of a mentor, they plotted the steps/barriers/solutions they took along the way.
We supported them in achieving those goals by: 1) providing opportunities for developing a skill 2) providing access to work sectors or specific careers by engaging former Success4All volunteers 3) arranging visits to high schools, universities and colleges 4) giving guidance in applying to college or university support programmes 4) providing a one-to-one tutor and mentor.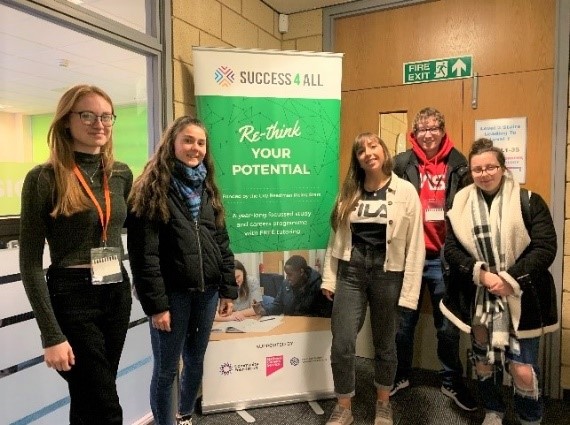 We are very proud of all the young people's achievements:
67 took part in one-to-one tutoring and learnt independent study skills.
48 reflected on, researched and evaluated their skills, interests in careers and courses and decided on 4 goals. Due to having to stop the programme during Covid, some are yet to achieve some of the goals.
25 of 30 young people in Yr13 gained access to their chosen college/university (of which 7 are Russell Group universities),
1 person obtained a 100% scholarship to enter Sixth Form in a top-ranking private school,
2 young people were accepted onto the 2-yr Aim for Oxford support programme and,
11 received an AQA Skills Award for skills they developed while volunteering with Success4All.
The Group's next stage is planning their events to bring the community together. We will be advertising them very soon, so keep a look out!