Generous Retired Teacher Donates To Success4All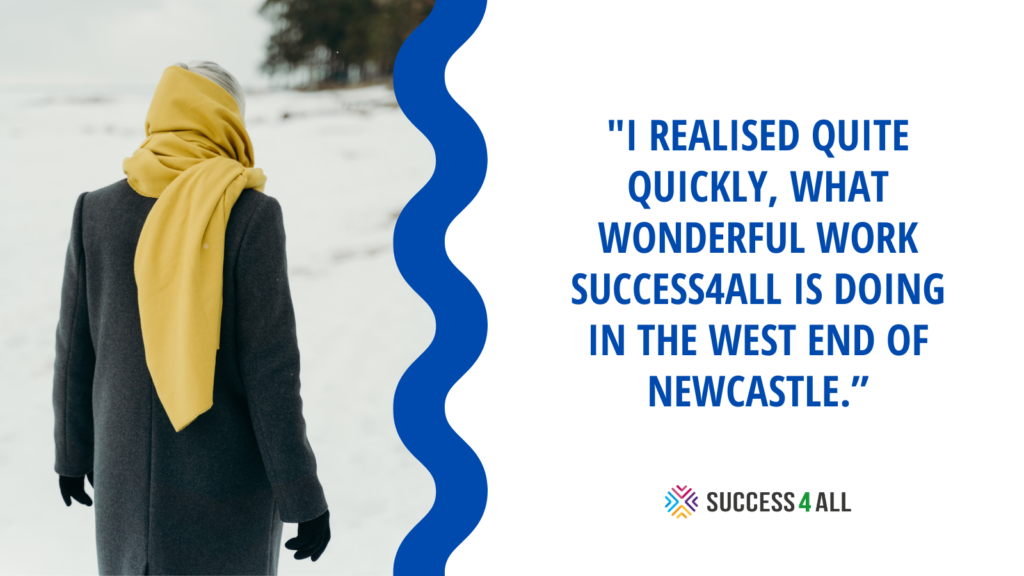 Success4All would like to use this opportunity to thank retired school teacher Sarah*.
As well as donating her homegrown produce to her local foodbank, Sarah has also generously donated a MacBook and £250 to Success4All.
The device has been allocated to one of the family's we support here at Success4All.
The family would also like to thank Sarah for her generous donation, they've  said: "We are very delighted to have been chosen to part of the great gesture."
Before lockdown, Sarah had some friends from America visiting. On their return back they realised that they had left their laptop behind.
By the time they noticed it was too late for them to turn back.
It was only then that Sarah was to find out about Success4All: "I asked a friend in the food bank…did you know of anyone who might use it, and she introduced me to Caroline.
I realized quite quickly, what wonderful work Success4All was doing in the West End of Newcastle."
For the lucky family, the laptop came at just the right moment as, without the donation, they wouldn't have been able to study from home.
For our lucky family, the donation was a lifeline, however, over 55,000 families in the North East still do not have access to a laptop, tablet or computer.
As a retired school teacher, Sarah has always been passionate about children's education and fighting food poverty.
When her husband passed away, seven years ago, Sarah found herself surrounded by a plentiful garden.
"I couldn't eat it all," she explained.
From there, her donations to the food bank had started.
According to figures by the Trussell Trust, food banks in the UK saw a 47% increase in demand during the pandemic.
Thanks to everyday heroes like Sarah, food banks were kept full and children and families had food on their plates.
Whilst the pandemic brought with it a lot of hardships, it also highlighted many positives, in particular the power of community.
Marcus Rashford "summed up the very best of 2020", whilst for our family, without Sarah, the children would have fallen behind in school.
If you would like to donate to Success4All please visit our Support Us page or email us at info@s4a.org.uk
*Sarah is not the donors real name. To protect her identity, we have changed her name.