Gabriella's Fundraising Success
One of our lovely volunteers, Gabriella, went the extra mile to support our Learning Hubs by holding a fundraiser at Newcastle University. She sent up a donation point where other students could drop of all sorts of stationary they were no longer using.
We were amazed by the generosity we received when Gabriella visited us with so many learning resources. There were folders, pens, pencils, rubbers, rulers, sticky notes, staplers, highlighters…just take a look below!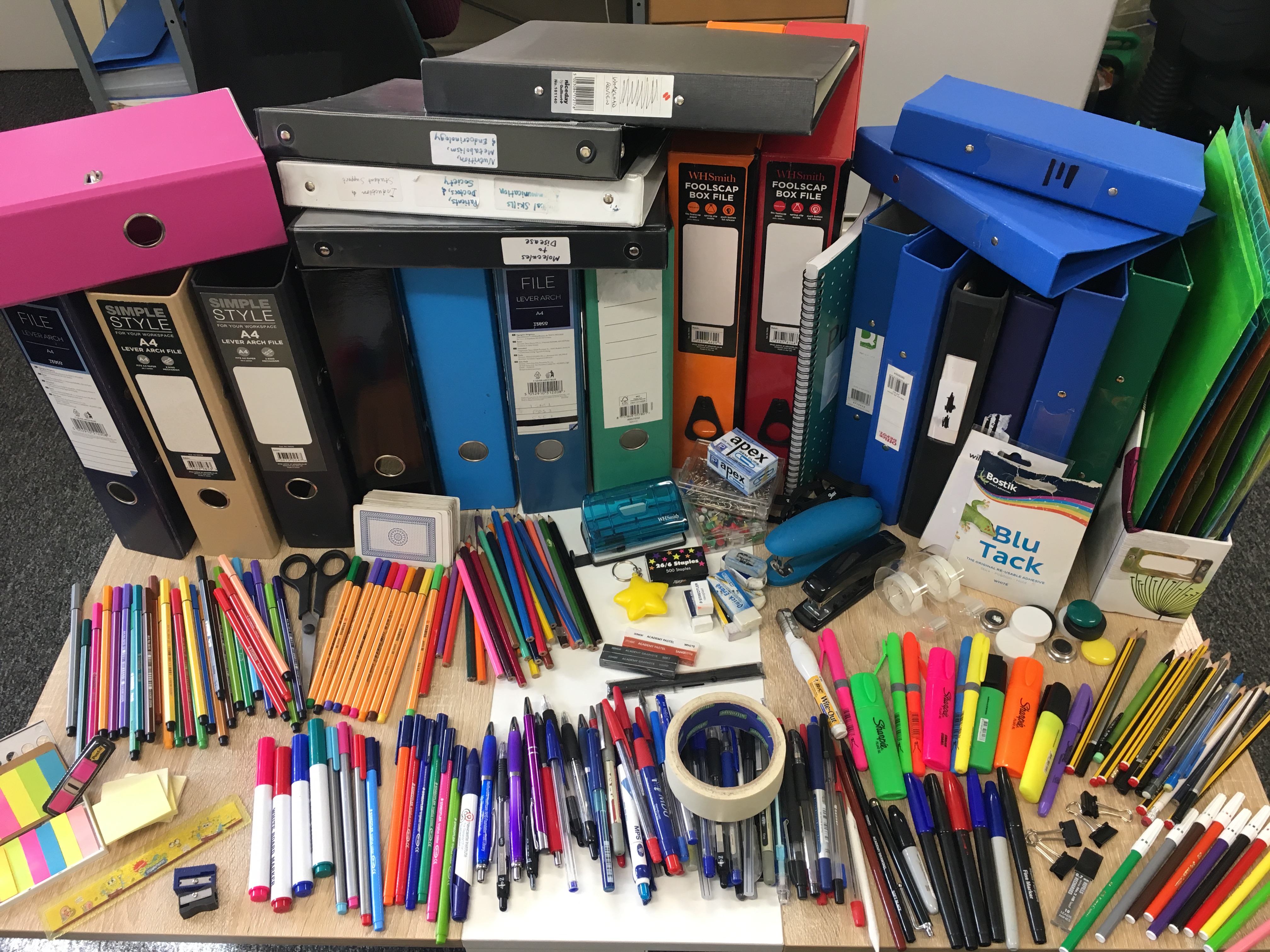 The stationary has been put into good use at the Learning Hubs by our children, young people and supported them in their learning journeys.
Thank you Gabriella!
If you are interested in fundraising with us, perhaps you would like to hold a bake sale, join in on a fun run, bag pack at your local supermarket, or even have your own unique idea, we can help you organise and give you guidance on where to start. Just get in touch at: iram@s4a.org.uk