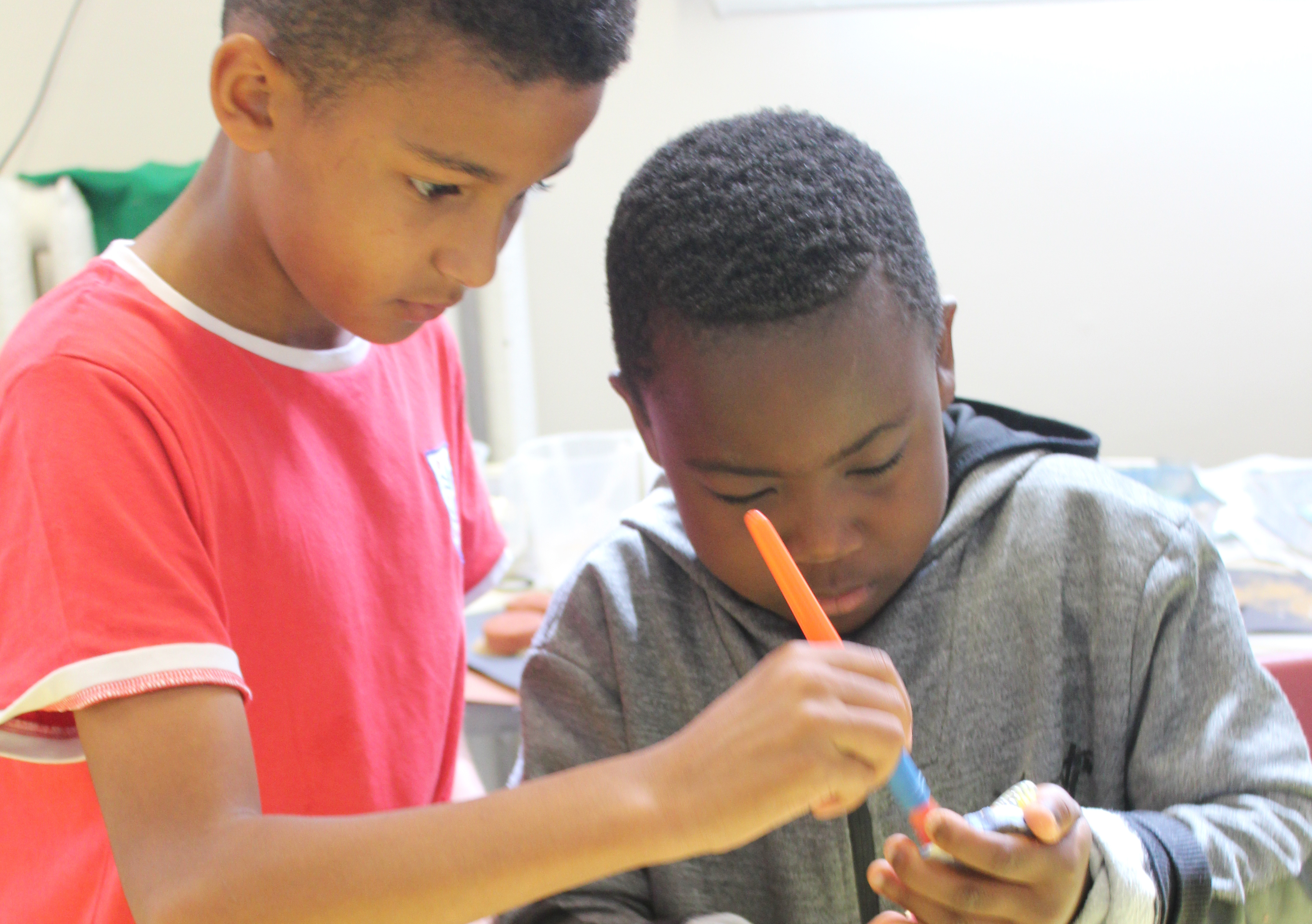 Hands on, practical and explorative. Come and get stuck in at our STEM Clubs.
STEM is short for Science, Technology, Engineering and Maths. Our STEM Clubs give young people the opportunity to explore and investigate using practical experiments.
Benwell STEM Club
Every Tuesday during term time, 5.30-6.30pm, Carnegie Building, Atkinson Road, Newcastle upon Tyne, NE4 8XS.
Interested in discovering more about coding, programming and technology?
Our code clubs are all about exploring the world of coding and computers, having fun and working together. At Code Club, children and young people learn how to code using lots of different tools and programming languages including Scratch, HTML/CSS and Python.  We will also learn to control and play with LEGO robots, create controllers out of Picoboards and make portable games & gadgets with BBC micro:bits.
Our social action youth group is driven by young people aged 13-18.
The name WEYDA comes from the group's past as it stands for West End Young Digital Artists. 
Over the years, the group has taken part in various projects linked to media, graphic design and social change, but always about the things that affected them and the young people around them.
Our 6-week learning programme, designed as a practical and team-based experience for KS2 primary school classes.
Inspired by the 'real-life' challenges and big questions faced by leading North East science, technology and engineering companies, pupils will work to solve a challenge over 5 weeks. On the sixth week, pupils have the opportunity to visit a leading North East STEM company/university faculty site with a bespoke tour around the areas of site relevant to challenge.
Some clubs we run every year, led by Success4All staff, but other clubs change from year to year as our talented volunteers often choose to lead their own clubs. These clubs may be about something, a skill or interest, that our volunteers want to share with our children and young people. Or the club idea may come directly from the interests of our children and young people.
Keep an eye on this page and our social media for announcements of new clubs!
Get in touch about a club you wish we had/would like to run (volunteers).